John O' Donovan (1840) refers to an old church at Kilcomb in the north of the townsland of Ballyduff. This was dedicated to St. Colmcille but ceased to be used after 1560. Some ruins can still be seen. A later church at Ballyduff was burned on the 19th of October 1798 and rebuilt a  few years later.
The foundation stone of the present church in Ballyduff was laid on the 19th of March 1872 and was dedicated to St. Joseph on the 4th of May the following year. It is built of stone and in the Gothic style with a distinctive tower to the left of the entrance. Sometime later the church was re-dedicated to St. Columba.
Text adapted from - – 'Churches of the Diocese of Ferns – Symbols of a Living Faith'.
Published by Booklink, Ireland. Text copyright Diocese of Ferns 2004.
Used with Kind Permission.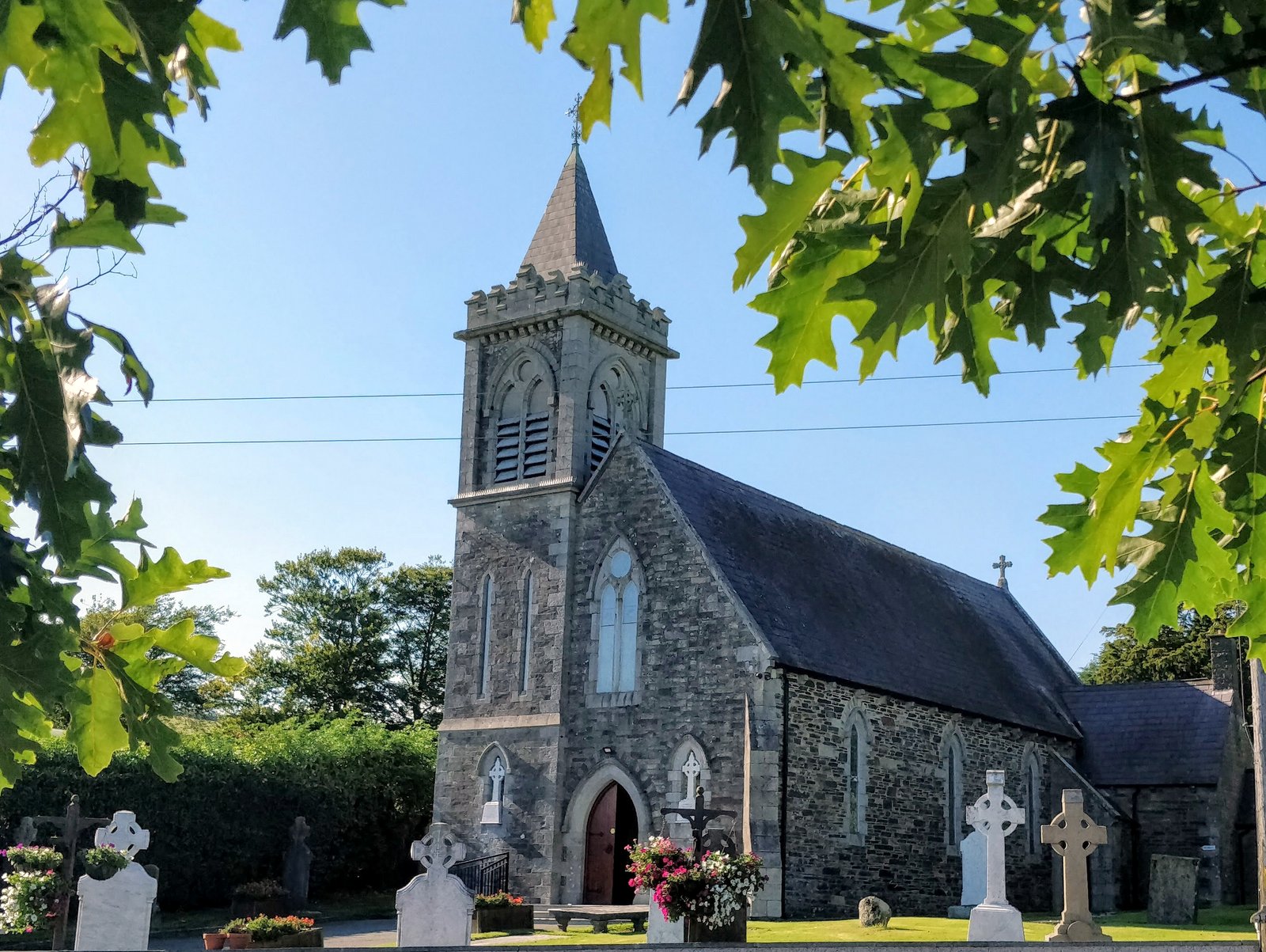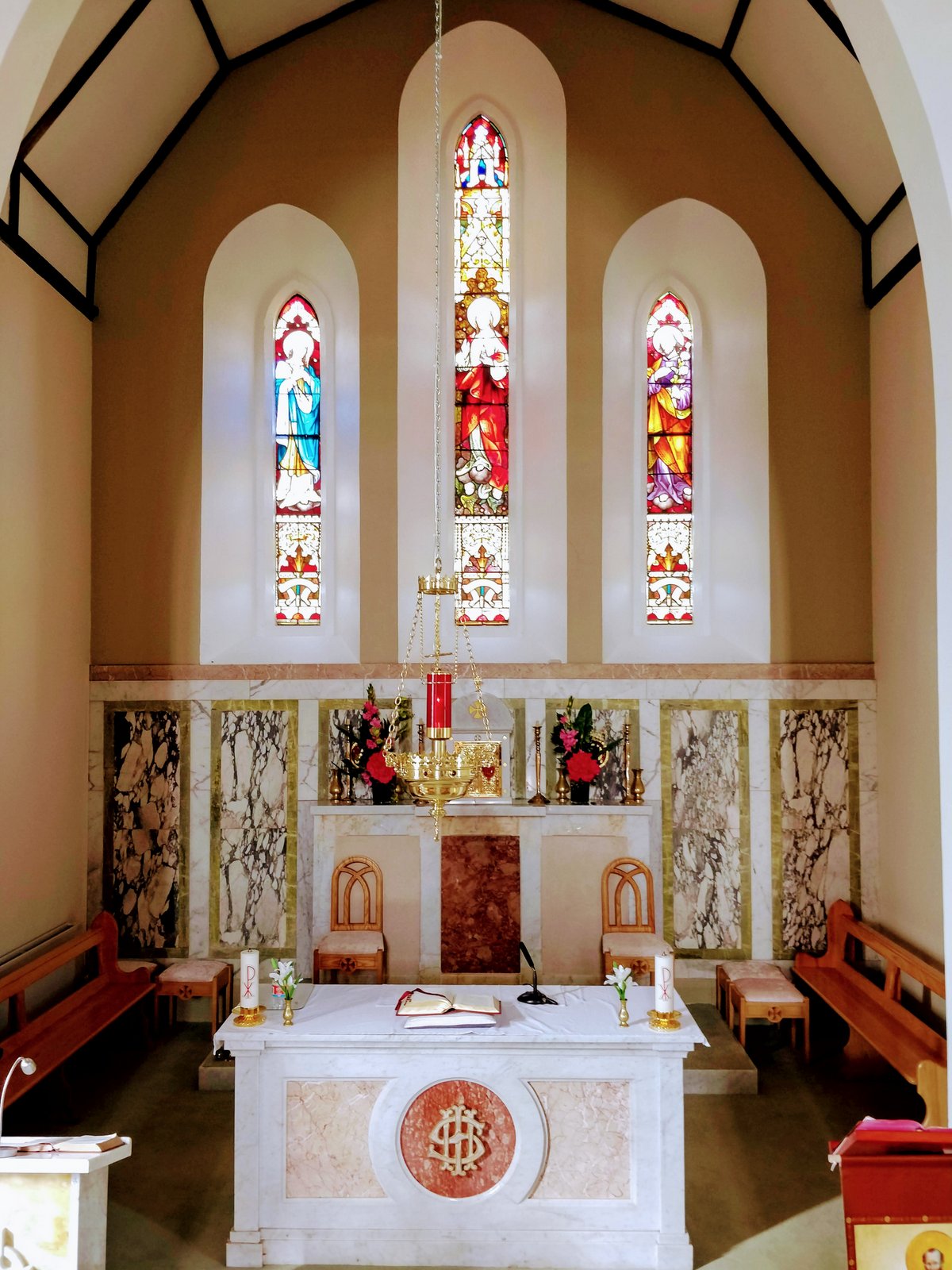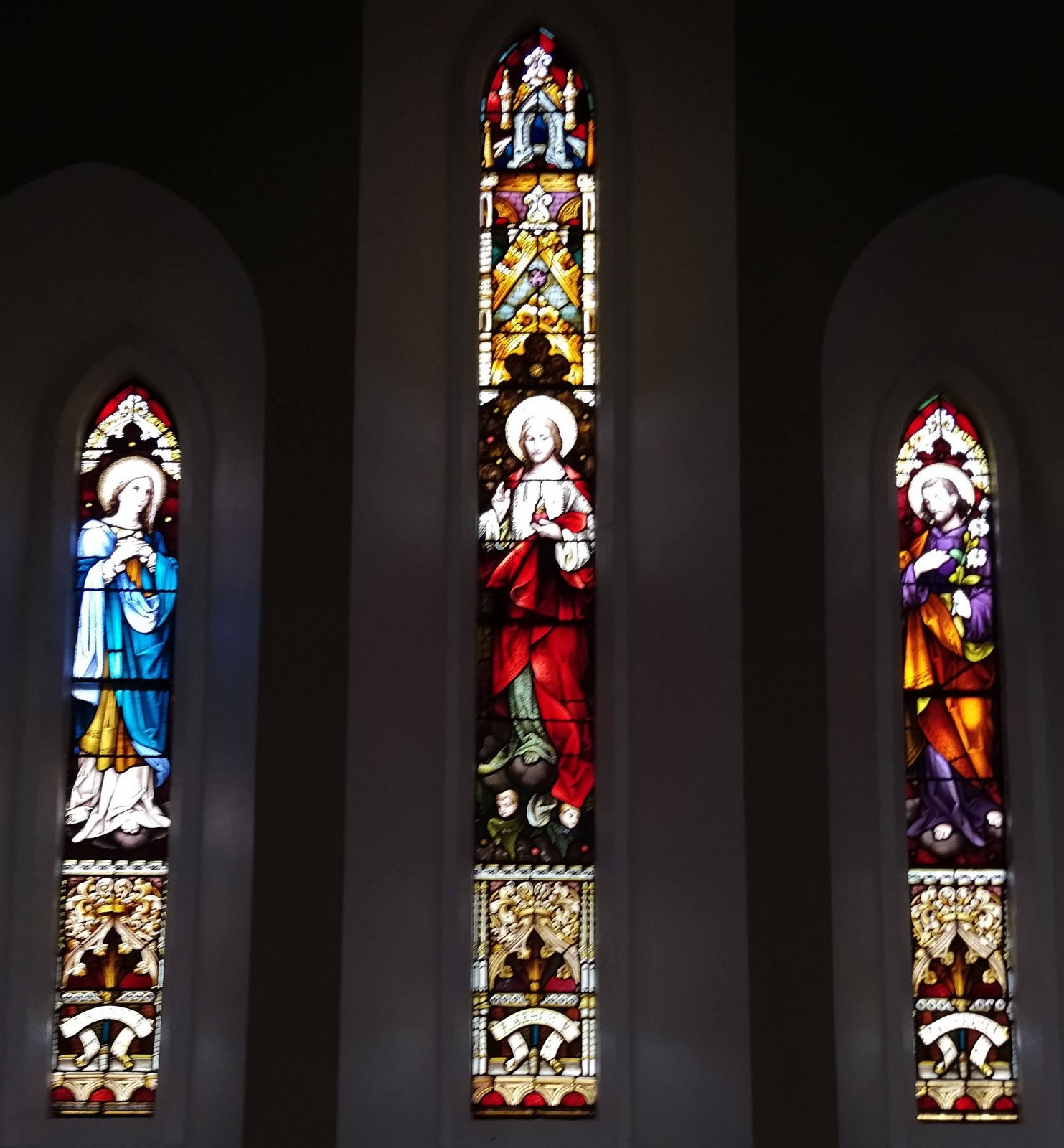 ---
Some of the beautiful stained glass within Ballyduff church can be seen here. 
The three windows behind the altar show Christ in the centre with the Virgin Mary on the left and St. Joseph on the right.
---



---
The design of the glass in the side windows is more geometric in nature and the rear window of the church has a circular window with an image of a chalice in the centre above the two vertical pencil windows below.
---